Workpath is proud to release a series of new updates and features based on the feedback of our healthcare customers. Thanks to new enhancements to our platform, orderers—including providers, schedulers, and anyone else responsible for placing appointment requests to your organization—can now edit and cancel appointments they have ordered from your ordering portal! 
 
Use Your Portal to Easily Edit Appointments on the Fly
We know that you're on the go and require tools that are fast, flexible, and easily adjusted as your appointment schedule evolves. That's why we're making it possible for orderers to seamlessly make edits and fine tune any of their appointments using our intuitive ordering portal. As a result, Workpath makes it easier to save your healthcare organization more time by eliminating the need for extra phone calls and email when scheduling and changing appointments! 
You Get Extra Flexibility while Maintaining Control 
Our latest feature adds time back to your day while giving you the peace of mind that you have control of all settings and preferences. Through your Company Profile preferences setting, you can control what fields can be edited by the orderer and whether they can have access to cancel appointments.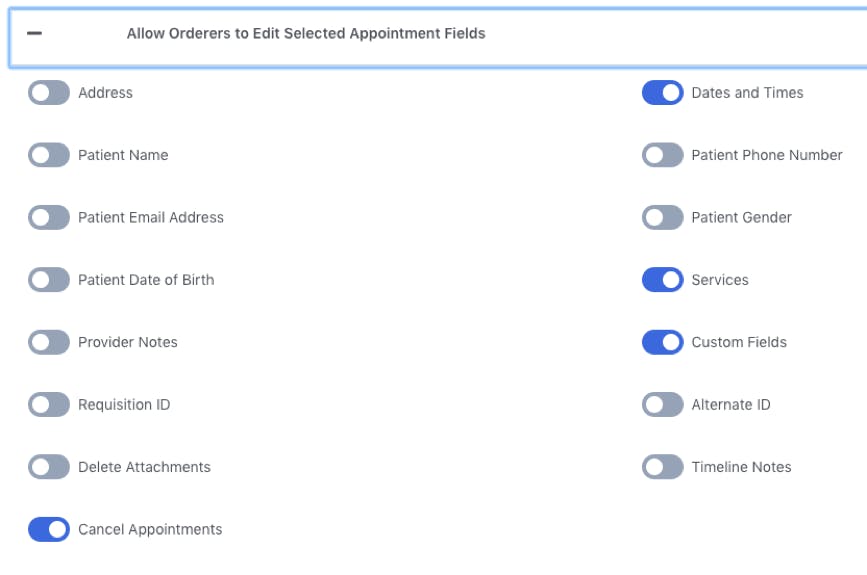 More Feature Updates Recently Released
In addition to the ability for orderers to edit and cancel appointments from their ordering portal, Workpath has released the following updates in the last two weeks:
Organizations now have the ability to hide internal information from orderers (such as mileage tracking, timeline notes, publication targets).
We've enhanced the Grouping Feature, which now takes into account drive distance radius when auto-publishing appointments to mobile users.
There's a new "How it Works" video available for all users. Bug fix to prevent distance calculation error message from showing in mobile app. 
We've added a new "Availability Service" to allow organizations to pull mobile user availability through API more efficiently. 
API documentation has been updated to include mobile user availability.